And so another season of winter holiday parties, celebrations and weddings is here – and what never ceases to make special occasions even more magnificent are floral arrangements.
Flowers mark the beginning of any season, and they enhance each season with their hues, textures, forms and fragrance.
This winter, we encourage you and/or your customers to create something more unique, vibrant, and even extravagant! So, here are some ideas for stunning flower arrangements that will give a floral boost to any celebration:
Youthful and Dynamic
Line your table with invigorating centerpiece featuring red, fuchsia, purple and white flowers, embedded into opulent greenery.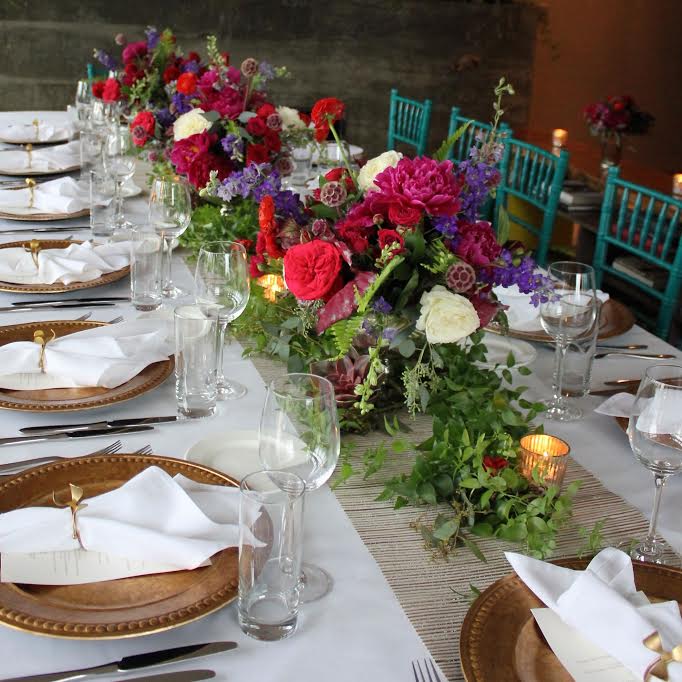 Via: Sachi Rose
Baroque-Like Florals
This holiday season, add elegance and quiet beauty to your table, with a timeless yet not so traditional piece such as this one. Cushion your roses and other magnificent flowers with foliage and fillers for a natural air of extravagance and effortless elegance.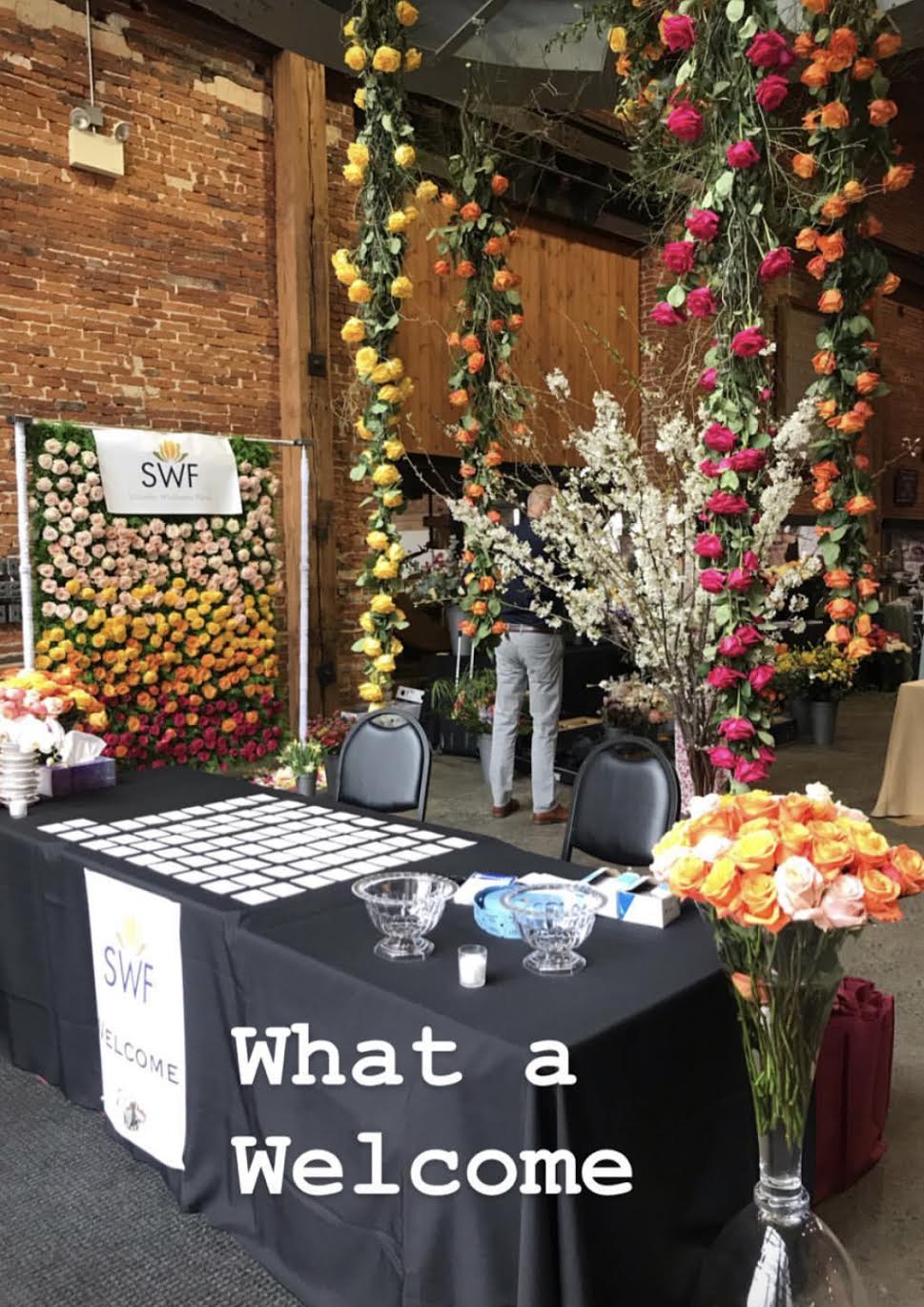 Via: Sachi Rose
Tropical Meets Christmas
Instead of a typical, predictable way to display your holiday flowers, go for a sweet twist – with a pineapple as a fun and unique vase! You can add amaryllis, Snow or Winter Rose, or any other stunning seasonal flower, greenery, and even some yummy fruit underneath.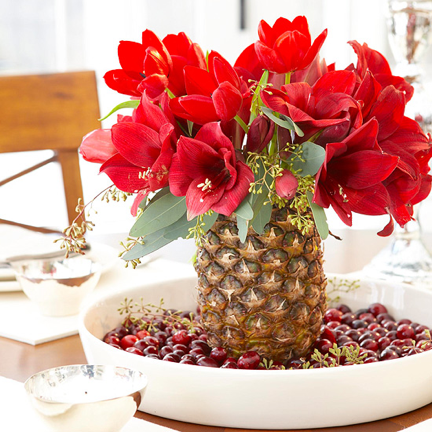 Via: homedit.com
Make a Statement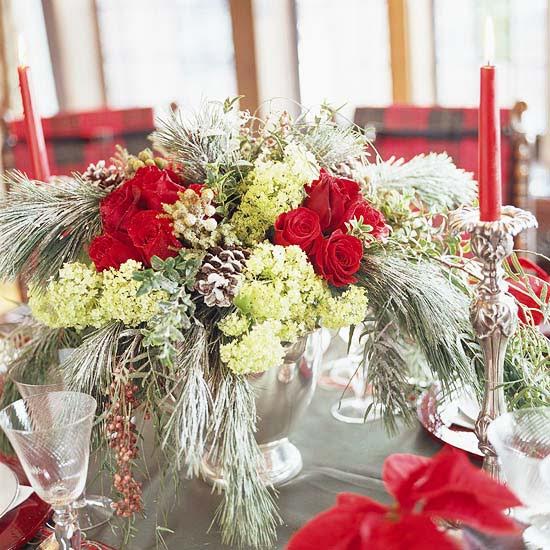 Image source: HGTV Holiday Gallery
Go for an oversized flower arrangement for your centerpiece – it will make a statement of festive, bountiful, winter ambience at your special event. Vibrant colors contrasted with pale green, silvery-winter hues will look alluring next to festive holiday dishes and drinks.
Marriage of the Sweetest and the Loveliest
Add sweetness to your celebration by introducing fruit to your floral arrangement – and get the best of both worlds. By combining festive, seasonal fruit and lavish, bright flowers, you can create a bold, fun, and elegant centerpiece or bouquet, worthy of any celebratory occasion.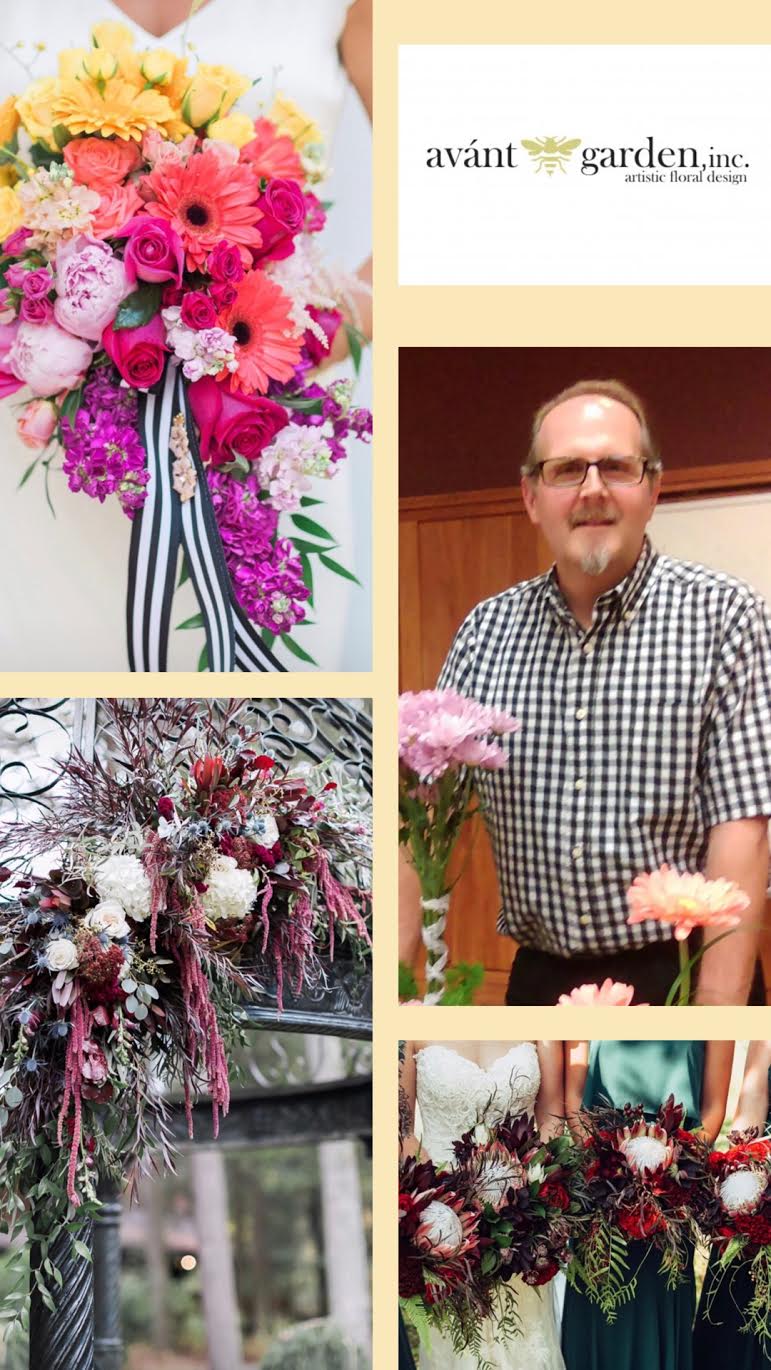 Extravagance in White
Last but not least, for future winter brides, we chose this elaborate floral extravagance! While it would be quite challenging to recreate this wedding's amazing floral décor, it can inspire some magical and playful ideas. The florals were created and arranged by celebrity florist Jeff Leatham. The reception venue, the Blenheim Palace in England, was adorned with cream roses and orchids, with an installation of orchids hanging from the ceiling, and extravagant floral centerpieces decorating each table.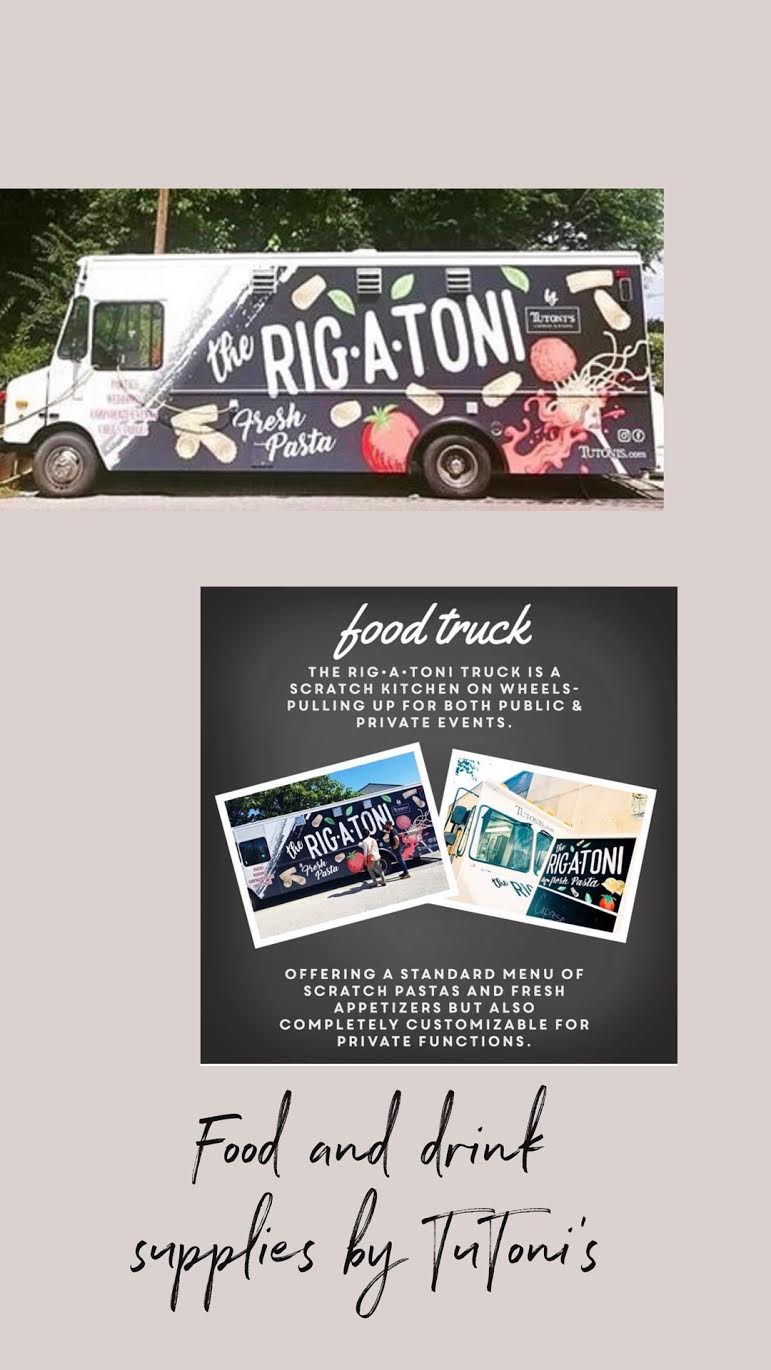 Image credit: Instagram.com/hebridalcircle_sadeawe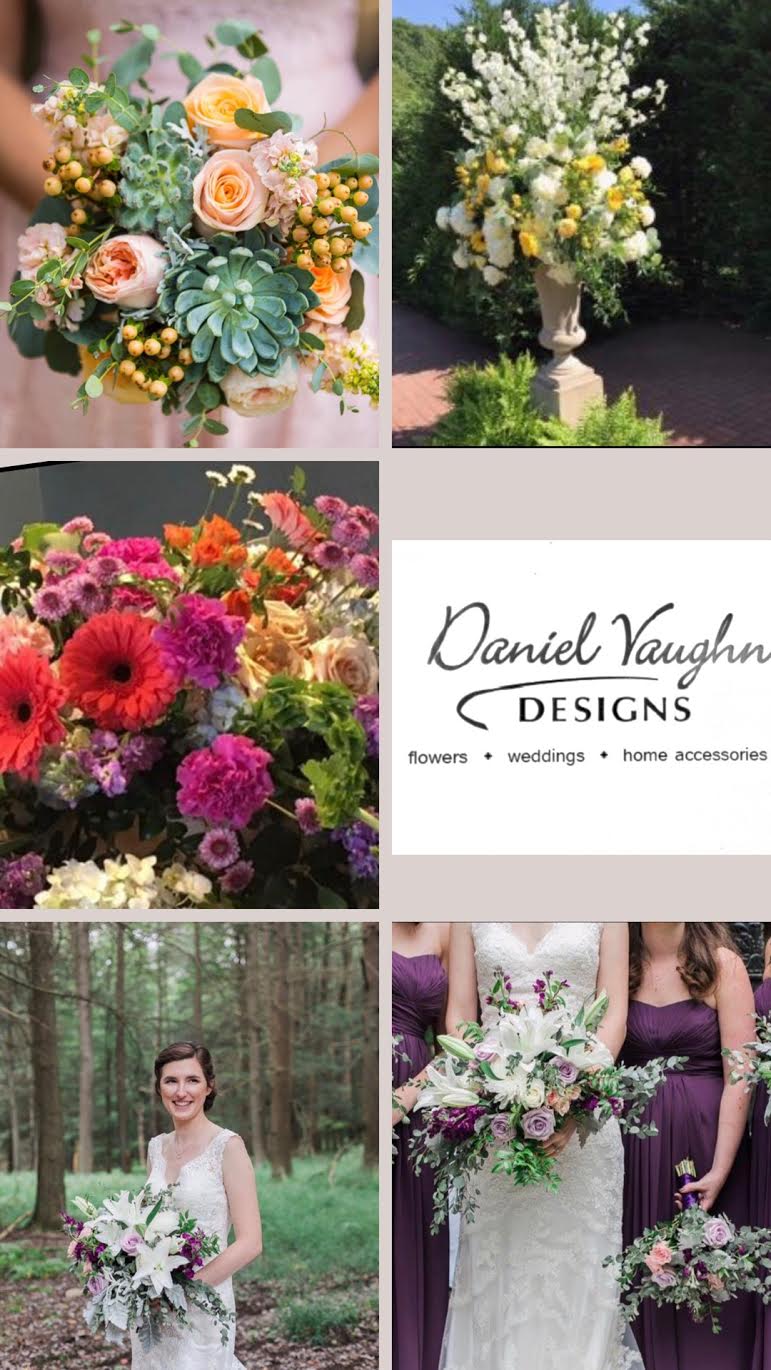 Image credit: Instagram.com/idoghana
This holiday season, brighten up any venue and banquet, ceremony, reception, or celebration and provide the wow effect using seasonal winter flowers, such as: Amaryllis, Anemone, Camellias, Cyclamen, Casablanca Lilies, French Tulips, Gardenias, Chrysanthemums, Orchids, Narcissus Paper whites, Poinsettias, and Roses. To create exceptionally beautiful seasonal bouquets, freely incorporate berries, holly, pinecones, bark, and evergreens.
For all your fresh wholesale flowers and other floral supplies for attractive celebratory centerpieces and bouquets, turn to Schaefer Wholesale Florist (SWF), your trustworthy local flower suppliers.
SWF has been serving the Mid-Atlantic area since 1958 as an importer-broker of fresh-cut wholesale flowers from around the world, proudly serving Event/Wedding Planners, Family Owned Grocery Stores, Retail Flower Shops and Wholesale Flower Shops in the Mid-Atlantic region.