Summer, the season of love and romance and one of the most popular times of the year to get married, is certainly THE season to use a mix of colors in your floral wedding design palette.
From hot pink, bright yellow, romantic pastels, to almost fluorescent colored flowers – summer brides are certainly blessed with so many lovely, in-season flowers to mix and match and create the ultimate summer look and feel!
At Schaefer Wholesale Florist, our team has selected their favorite summer wedding flowers, also based on the Pantone Color of the Year, Ultra Violet – here are our top picks:
1.Hydrangea Rodeo Purple – This lush flower will add volume and texture to any wedding design, and make your design really stand out due to its striking color!
2.Matthiola Aida White – Brighten up any summer wedding with the exciting scent of this enchanted flower. The white color of the Aida flowers allows for endless floral design combinations.
3.Campanula Glomerata Superba – This summer flower is very versatile; it can be used in romantic, playful, as well as bohemian floral wedding themes. Mix and match with other flowers like Delphinium and Calla Lily for great design combinations.
4.Delphinium Ajacis Dark Blue – An amazingly colored flower perfect for the Pantone Color of the Year color theme! This flower has rich, intense dark blue hue with almost black center.
5.Veronica Clea Diana - Veronica is a purple-blue summer flower featuring elegant spires that will add interest in any wedding arrangement.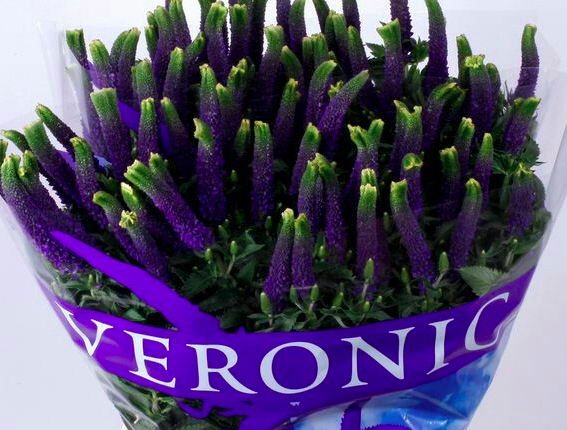 6.Calla Odessa – Go for a little contrast in your designs, by adding some darker flowers like this Calla Odessa. The bright colored flowers will instantly light up!
7.Lisianthus - or Prairie Gentian, Texas bluebell, Tulip gentian, Bluebells, come in white, various shades of pink, lavender, deep purple, and blue-violet. These large funnel shaped flowers with bluish green, slightly succulent leaves will add beauty and vibrancy to your wedding designs.
8.Lace - This lavender blue cut flower will enhance any bouquet and add instant romance to any design! With flat flower head of fizzing flowers and curving stems, it is a fine choice for the summer and fall wedding bouquets.
9.Allium Purple Sensation – This bright, deep purple colored flower has a gorgeous texture and shape that will surely stand out!
10.Deutzia Magical Spring – Tiny white flowers open up wonderfully to create a perfect alternative for foliage!
11.Hydrangea Magical Blossom – These lovely flowers boast both soft pink and fresh green colors.
12.Zinnias - Often used to complement more expensive, larger flowers, they can be especially eye-catching in bright-colored hues. Zinnia can be used in romantic, field, and bohemian wedding designs, including bright and colorful, red and purple combination, perfect for daring brides!
13.Gerber Daisies – These flowers with delicate ruffled petals are whimsical and romantic, and come in many shades. Purple Paradise variety will blend beautifully with white, beige, green, and many more colors.
14.Sunflowers - The bright yellow blooms look elegant and more upscale when simply combined with lush greenery.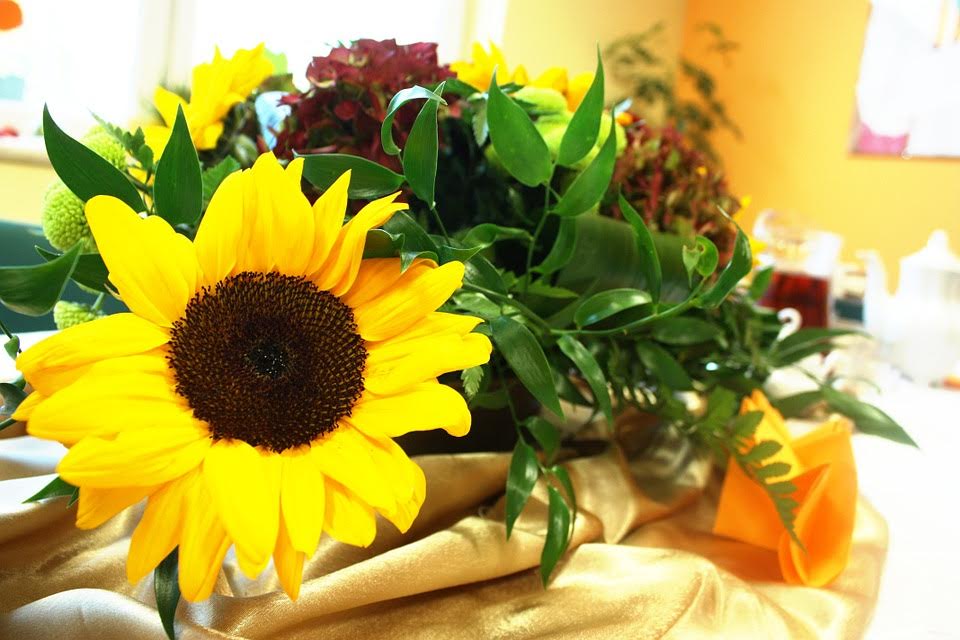 15.Dahlia Petra's Wedding - This pure white Dahlia variety is ideal for sunshine-y summer weddings! The pure white dahlias have perfectly round flower heads, packed with tightly rolled petals, and are a must for arrangements.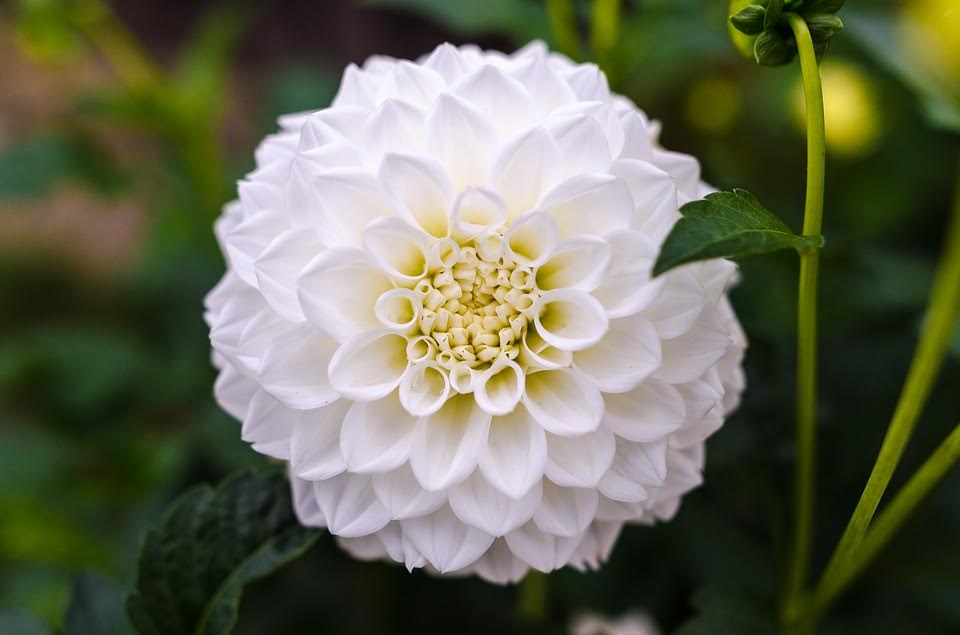 16.Dahlia Linda's Baby – With its breathtaking vintage orange color, with a hint of pink, this Dahlia is another amazing flower for the summer celebrations!
17.Calla Gold Medal - Unique and elegant, this flower easily adds a little sunlight to your wedding bouquet or other floral wedding decorations.
For gorgeous wedding floral arrangements, always select the highest quality wholesale fresh flowers, plants, accessories and other floral supplies - trust Schaefer Wholesale Florist(SWF) as your source for spectacular wholesale wedding flowers.
SWF proudly serves Event/Wedding Planners, Family Owned Grocery Stores, Retail Flower Shops and Wholesale Flower Shops in the Mid-Atlantic region.
If you don't see a product you are looking for on our website - simply contact our sales rep (via phone or email) to place the order.
The wedding season is here - stock up on premium quality fresh-cut bulk wedding flowers from around the world: www.SWFlorist.com