Summer is the season of romance, engagements, weddings, and other occasions that call for magnificent floral boosts. And, it's a season that offers an abundance of flowers to make any floral arrangement a piece of art!
If you are a bride, you may need some inspiration for your dream wedding, from your bridal bouquet to corsage, table decorations and others floral designs; if you are a florist, wholesaler, or an event planner, you may want to keep up with the latest trends - from color palettes to centerpieces to cakes.
Here's where to go for an abundance of floral summer wedding inspiration:
There are many useful wedding blogs and websites, but we picked the top ones that can be your go to sources for the best and most updated floral wedding design inspiration.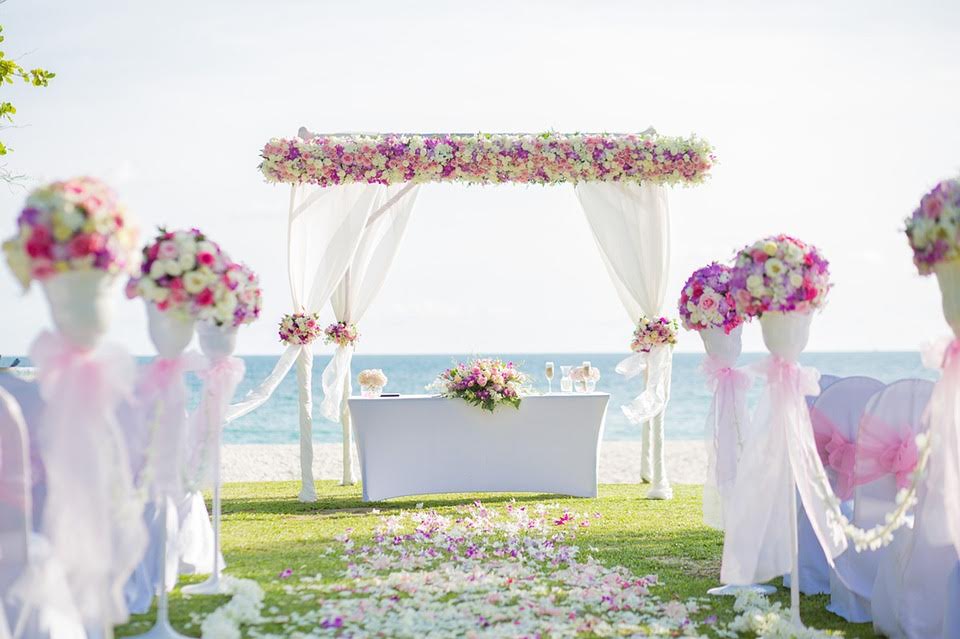 Theknot.com - A great place that provides a spark of inspiration, with splendid pictures of real weddings, which you can use to show your customers what's possible as far as the floral design, and to give them an idea for their own wedding.
Ruffled blog – Another wonderful source of inspiration, where by searching for "summer wedding" you can find a plethora of design ideas for all kinds of bridal flowers and floral decorations.
onefabday.com – Features some of the most gorgeous and unique wedding ideas, color inspired mood boards and matching flowers. If you search for "summer wedding ", you'll find a lovely bounty of floral inspiration, such as in the post about a "Blue & Peach and Rose Wedding", or the magnificent "Lilac, Lavender and Lemon Wedding" post.
whimsicalwonderlandweddings.com – Features eclectic wedding ideas and floral design, simply search for "summer" and savor in their real wedding shoots. We'd like to mention the "Summer Lavender Grey Wedding" and the awe-inspiring "Bohemian Summer Meadow Wedding".
Pinterest: Inspirational Mood Boards - Another great place to find amazing ideas and inspiration for all things bridal, including floral design. The more keywords you use in their search bar, the more specific the search results will be; try "summer wedding flowers", "colorful summer flowers", or "bohemian bridal bouquet summer".Or, simply surf through one of the already composed mood boards to find even more inspiration on a theme or topic.
Instagram: A simple, fun & creative photo and video-sharing social networking service where you can find a ton of floral inspiration. Create an account and you'll be able to search for topics using the search bar on top of the page. Instagram uses hashtags (#) in combination with keywords; so, for instance, you can type #summerweddinginspiration, #summerweddingflowers, or #summerweddinginspo to find some marvelous floral design ideas.
Get ready for the upcoming wedding season by purchasing the highest quality wholesale fresh flowers, plants, accessories and other floral supplies at Schaefer Wholesale Florist(SWF) - your trusted source for spectacular wholesale wedding flowers.
SWF proudly serves Event/Wedding Planners, Family Owned Grocery Stores, Retail Flower Shops and Wholesale Flower Shops in the Mid-Atlantic region.
If there's a product you're looking for that you don't see on our website - simply contact our sales rep (via phone or email) to place the order.
Stock up on premium quality fresh-cut bulk wedding flowers from around the world today!