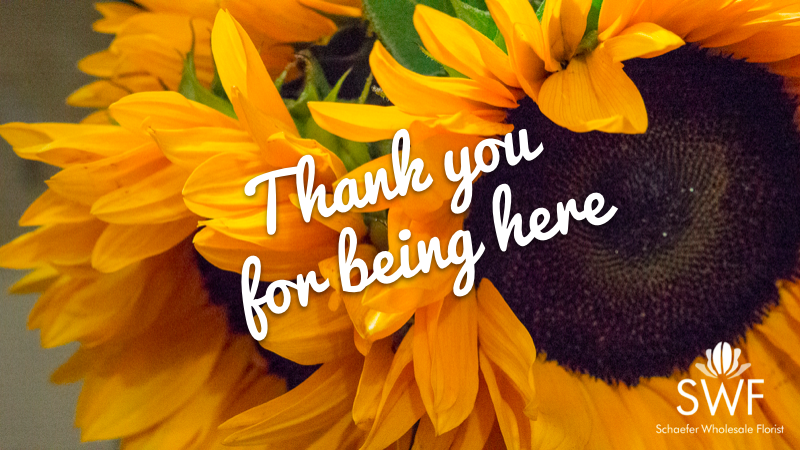 Your Trusted Wholesale Florist
Schaefer Wholesale Florist (SWF) has been serving the Mid-Atlantic area since 1958 as an importer-broker of fresh-cut flowers from around the world.
At Schaefer Wholesale Florist, we happily serve Event/Wedding Planners, Family Owned Grocery Stores and Retail Flower Shops in the Mid-Atlantic region.
Click here to see a complete list of Delivery Areas.
As your trusted wholesale florist, we pride ourselves on offering the highest quality flowers for all varieties at competitive prices. Whether you need wedding flowers, artificial flowers, or the best fresh-cut flowers from around the world, we're here to deliver what you need.
To assure the highest quality and freshest products, our well-trained staff of Quality Control Specialists performs floral inspections at 3 Key Stages before products can leave our wholesale location.
Our service, wholesale florist products and efficiency have earned the trust of all of our customers. We are dedicated to our mission of offering a premium level of customer service, while providing the highest quality of flowers (wedding, fresh cut, artificial, etc.) of all varieties at competitive prices.
A Few Benefits of Working with SWF:
Providing Customer Satisfaction Since 1958
Well-Trained Quality Control Specialists
Providing Overnight Delivery
Gorgeous and Always Fresh Flowers